Sustainability 

and Timber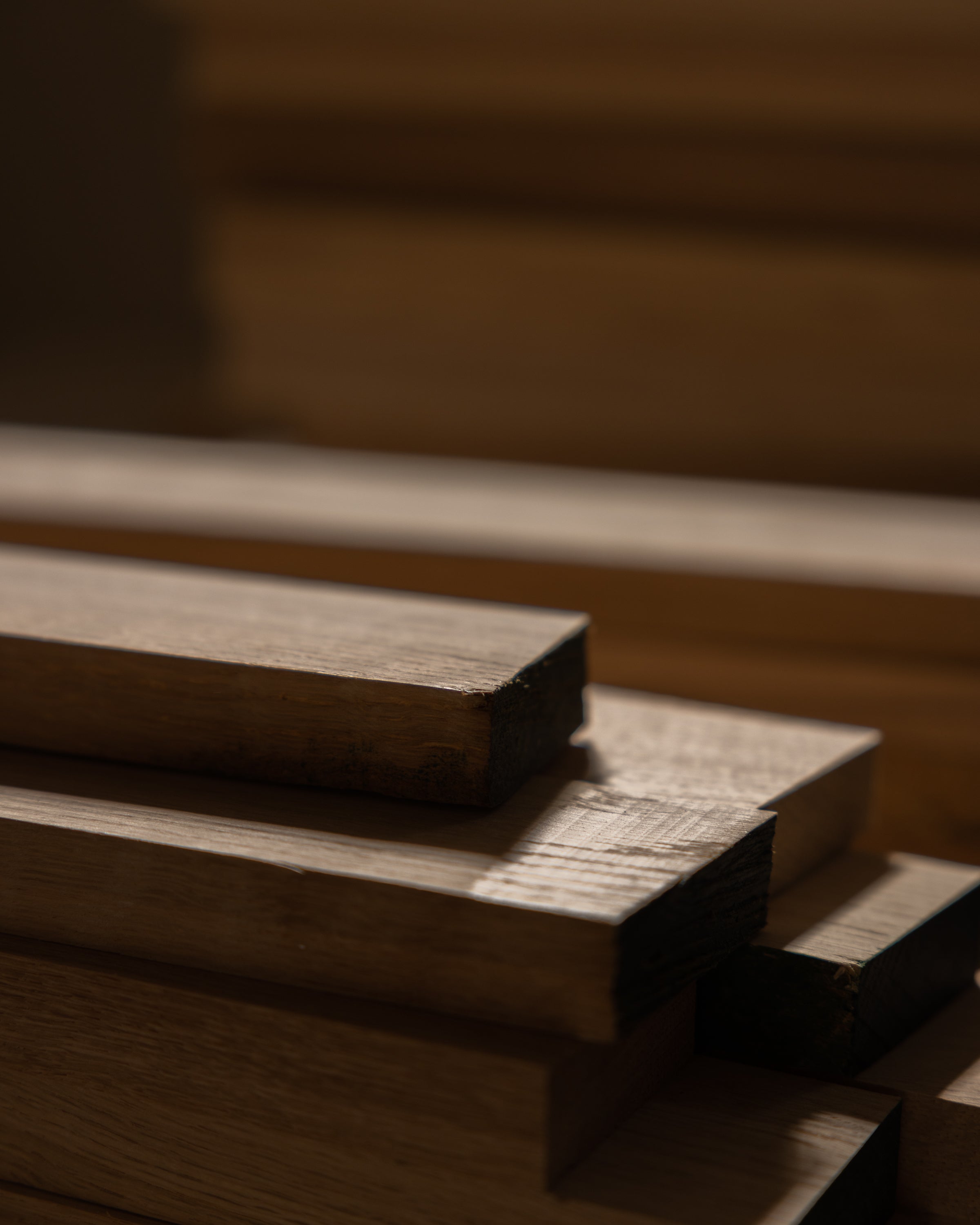 At Woodwrights, we are committed to minimising our environmental footprint. Rather than using timber felled from old growth trees, we use only FSC (Forest Stewardship Council) certified providers. Our furniture is made from sustainably sourced American Ash and American Oak, resulting in solid timber furniture that is durable, hard wearing, and easy on the Earth.
Through careful forest management, the United States is growing more oak each year than it harvests, which assures us reliable, long term supply of the finest hardwood in the world. Each piece of A-Grade lumber is hand selected for the best grain match and structural integrity. We maintain a close relationship with our suppliers, gathering valuable knowledge around working with these specific timbers.
Every piece is handcrafted by our skilled furniture makers here in New Zealand using premium quality craftsmanship methods, with all off-cuts upcycled into small components to further ensure minimal waste.
Our Timbers
American Ash

Grown in FSC Certified forests in the Appalachian Mountains on the East Coast of the United States, this ring porous hardwood is solid, heavy and tough, which makes it perfect for creating long-lasting hardwood furniture. Ash typically has a wide grain pattern without any fleck and is a light coloured timber in its raw state, so it lends well to staining. American Ash accounts for around 70% of our production, due to its aesthetic character and affordability.

American Oak

American Oak grows broadly across the eastern United States. The hardwood's density results in a high level of durability, making it a great option for high-use furniture such as dining and coffee tables. Oak is a ring porous species with characteristic rays, known for its tight linear grain with a distinctive small fleck between the main porous grain. Rich in colour in its raw state, it is a beautiful option for lighter finishes, as the grain is less visible in darker finishes. This accounts for around 30% of production, as a result of its attractive grain and durability.